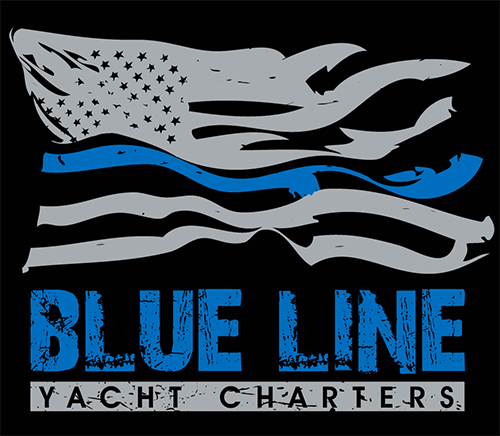 Explore the Virgin Islands
Choose your totally customizable adventure with us today. Poseidon is our 37′ Midnight Express. She has 3 300 hp engines and 30 speakers. You can easily cruise up to the Baths in Virgin Gorda, hit Willy T's on Peter Island, and still have time for painkillers at the world famous Soggy Dollar. Want to go farther then the average BVI trip, this is the boat for you. Call us about booking a day trip to Anegada!!
Lady K is a 27′ power cat. This boat is perfect for a smaller group. Whether you are staying local and enjoying some of the best snorkeling the USVI offers or headed over for a BVI pub crawl, we can take you in comfort in this beautiful glacier bay!!!
How much or how little you decide to do, is completely up to you. These are a totally private and customizable charter experience. Ask your captain for his recommendation on what to see and do, and he will advise you based on your personal interests. This charter getaway is designed to be laid back in unspoiled beauty and unstructured so you can relax and enjoy the experience in luxury.
Additional Details
Board the boat at the National Park Dock at 9am and return to the same place by 4:30
The boat will be stocked with ice, water, beer, and a jug of painkillers
Our Caribbean sun is very strong so don't forget reef safe sunscreen (please no spray sunscreens). 50 SPF rash guards are available for purchase on board.
Potential Island stops: Tortola, Norman Island, Peter Island, Jost Van Dyke, Virgin Gorda.
Don't forget your passport and $65/person (cash) for customs if you are planning a BVI trip.
Testimonials
We had so much fun on our 3 nights/4 days aboard the No Worries Mon! Truly a trip of a lifetime for our family of 4! Capt. Dulcey and First Mate Bri were amazing! They kept us laughing as they gave us top-notch service! They were very responsive to the type of vacation we were looking for with our family and went out of their way to make sure we were more than comfortable! Bri cooks up magic in the kitchen and Dulcey always made us feel completely safe in the ocean! What an amazing crew and incredible experience! This was the longest we had ever been on a boat, and we are already thinking about our next sailing adventure! Hats off Blue Line, you've got a great thing going!
Margaret
"Spending a few nights on the water aboard No Worries Mon is the ultimate indulgence. It doesn't get much better than that! The sailboat is beautiful and perfectly roomy for a small family. And the Lady K is the perfect size power boat for small groups looking for a fun day on the water. No matter which of their boats you're on, Captain Dulcey goes out of her way to make sure everyone aboard has a great time. Can't wait to go out with Blue Line Yacht Charters again, they are awesome."
Blue Line Customer
Happy Boating
"We were 2 couples who chartered the "No Worries" for a 4 day/3 night cruise around the US and British Islands. Captain Dulcey and First Mate Bree were the perfect travel partners. We discussed with what our hopes were (good snorkeling, enjoying nature, isolated beaches, beautiful coves) and they delivered- tailoring the perfect trip to our needs including a moonlight hike to a beautiful vista. Bree made excellent, gourmet meals that also accommodated our individual food preferences. The boat was beautifully appointed with all our needs considered. We would do this again!"
Blue Line Customer
Happy Boating
"Blue Line Yacht Charters was the greatest choice for our honeymoon! We went to beautiful beaches, awesome snorkeling caves, famous beach bars like the soggy dollar and Willy T's and so much more! I can't believe they were able to squeeze all the amazing places we went to in the three days we were with them! I can't wait to book another charter with them, for overnight or a day! You guys were outstanding!!!!"
Heather
Massachusetts, USA
We had a great time for 3 days on the " no worries mon" !!!!! It was great to meet Captain Dan too…. the accommodations were 5 ⭐️!!! And, the steak dinner onboard was totally unexpected !!! the islands we visited were incredible!!!! We will book Blue line for many years to come!!!!! Thanks for the great time and hospitality !!!!!
"We had a great trip on your boat: Captain Richard and Mate Morgan were an outstanding crew they went beyond the expected to ensure that my family had a great time. Richard was an incredibly patient teacher to both my kids, they loved it. He is clearly one of the best captains that anyone could ever sail with. And Morgan was a true delight to be around, extremely helpful and accommodating. We really enjoyed every minute on your beautiful boat."
"My husband and I had the pleasure sailing with the Fletcher's during our recent trip to St. John. We couldn't have asked for more gracious or accommodating hosts and experienced by far the most memorable day of our vacation. Everything from the food, comfort of the boat, and knowledge of the staff complemented the beautiful waters and weather. We are looking forward to returning to St. John and making this sail an annual tradition for years to come."
Brian & Renee
Rhode Island, USA